Materiality matrix
Materiality – the starting point for our sustainability strategy
Continuous, close interaction with our external and internal stakeholders has a high priority for us. For this reason and also because the requirements of different stakeholder groups in a dynamic market environment can change, Aareal Bank Group carried out a materiality analysis, for the first time in 2012. We update this analysis continuously through a structured series of discussions with representatives of different divisions within our Company, as well as expert interviews with external stakeholders.
As a result, the operational focus is on the twelve action areas that are depicted in the materiality matrix and that are key to securing the Company's long-term success. While the profitability of our business model, functioning risk management and our attractiveness as an employer are particularly relevant, the other action areas listed also make a fundamental contribution to the Bank's success. In addition, there are topics that are equally important because they safeguard the Company's credibility and hence also contribute to Aareal Bank Group's long-term business success, albeit indirectly.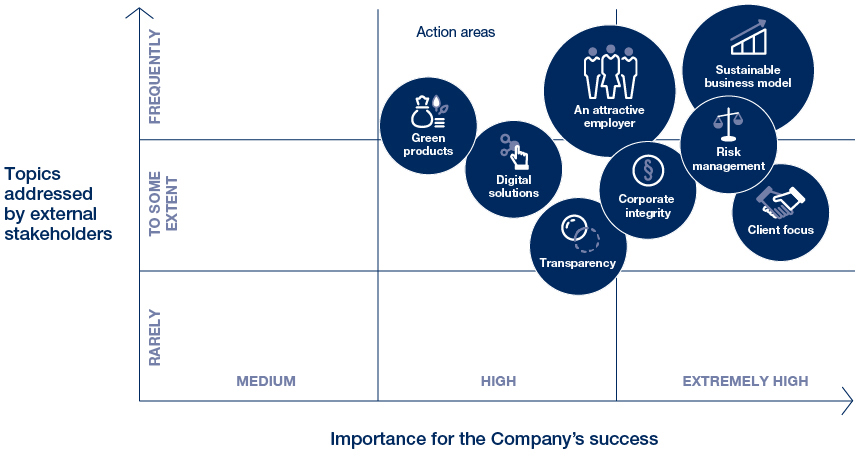 Click here (pdf) for further information on how the material topics relate to the GRI G4 guidelines.