Company Profile
Aareal Bank Group is a leading international provider of smart financing, software products, digital solutions and payment transaction applications in the property sector and related industries. Aareal Bank AG is the Group's parent entity and is headquartered in Wiesbaden.
Goals and segments
Our goal is to provide clients with forward-looking solutions that offer them competitive advantages and enable their long-term business success. We have grouped our portfolio of services into three business segments.
Structured Property Financing segment
In the Structured Property Financing segment, we support our clients in making large-volume commercial property investments. The investment properties mostly comprise office buildings, hotels, shopping centres, logistics and residential property, as well as student apartments. Our clients include institutional investors, private equity firms, family offices, financial institutions, private individuals, listed property companies, pension funds, and sector-specific investors.
Banking & Digital Solutions
In the Banking & Digital Solutions segment, we support businesses from the housing, property management and energy industries, as a digitalisation partner – combining extensive advisory services and product solutions with traditional corporate banking services and deposit-taking. We also ensure that these clients' business processes and payment systems are optimised and efficiently designed.
Aareon
Our subsidiary Aareon, a leading provider of ERP software and digital solutions for the European property industry and its partners, forms the third business segment. Aareon is digitalising the property industry by offering user-oriented software solutions that simplify and automate processes, support sustainable and energy-efficient operations and interconnect all process participants. Aareon Smart World, an integrated digital ecosystem with country-specific ERP systems at its core, connects property companies and their employees with clients, business partners and technical equipment in flats and buildings through various digital solutions.
Find out more.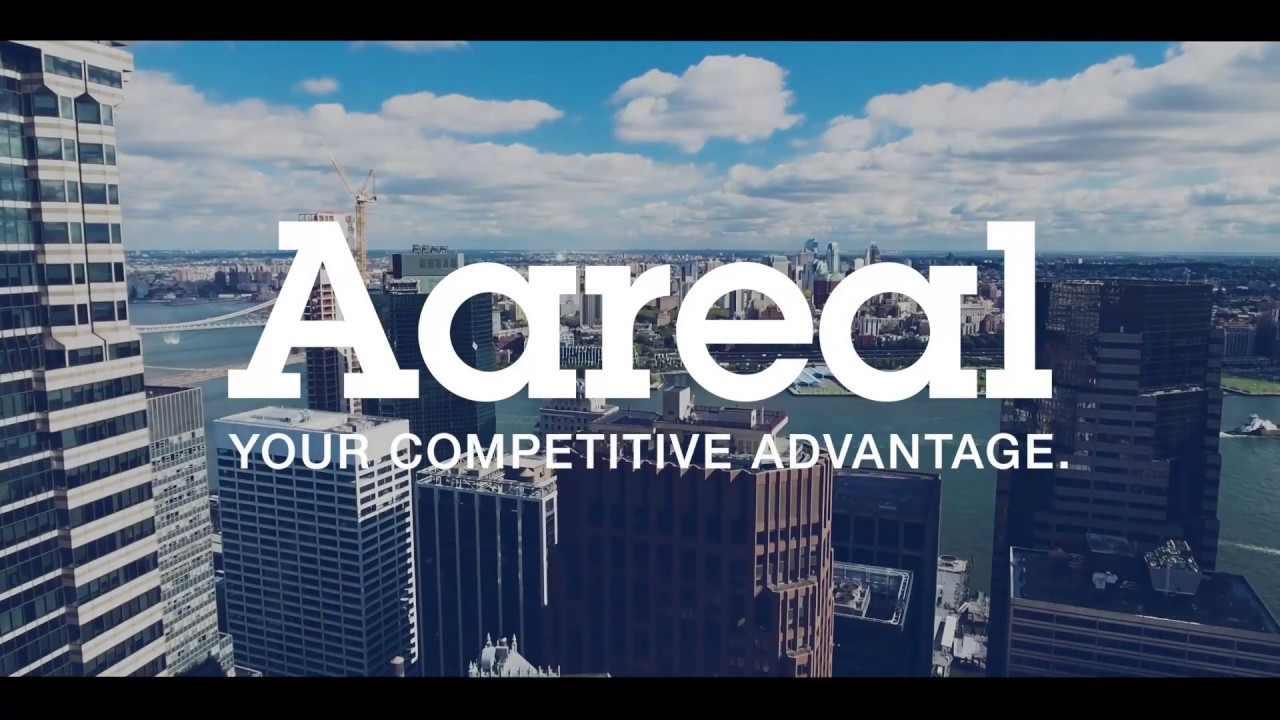 ---
---
Strukturierte Immobilienfinanzierungen
Im Geschäftssegment Strukturierte Immobilienfinanzierungen begleiten wir unsere Kunden bei großvolumigen Investitionen in gewerbliche Immobilien. Dabei handelt es sich vor allem um Bürogebäude, Hotels, Shoppingcenter, Logistik- und Wohnimmobilien sowie Studierenden-Appartements. Zu unseren Kunden zählen institutionelle Investoren, Private-Equity-Häuser, Family Offices, Finanzinstitute, Private Individuals, börsennotierte Immobilienunternehmen, Pensionsfonds und Investoren mit Branchenfokus.
Aareal Bank AG
Kombinierter Einsatz von Markt- und Branchenexperten an Standorten auf drei Kontinenten und Spezialistenteams im Hotel- und Logistiksektor sowie für Shoppingcenter
Produkte und Leistungsangebote
Maßgeschneiderte Immobilienfinanzierungen in ausgewählten Märkten
Objektarten: Bürogebäude, Hotels, Logistikimmobilien, Shoppingcenter/ Einzelhandelsimmobilien, Wohnimmobilien, Studierenden-Appartments
Finanzierungsprodukte: Objektfinanzierung, Portfoliofinanzierung, Finanzierung des Erwerbs von Objektgesellschaften, grenzen-/ rechtssystemübergreifende Finanzierung, Arrangement von Immobilienfinanzierungen, Syndizierung
Aareal Estate AG
Management- und Beratungsgesellschaft für gewerbliche Immobilien in Deutschland und international
Produkte und Leistungsangebote
Management von gewerblichen Immobilien • Beratung für gewerbliche Immobilien
Die Aareal Estate AG im Internet
Banking & Digital Solutions
Im Geschäftssegment Banking & Digital Solutions bietet die Aareal Bank Gruppe Unternehmen aus der Wohnungs- und Immobilienwirtschaft sowie der Energiewirtschaft als Digitalisierungspartner umfassende Beratungsservices und Produktlösungen und bündelt diese mit klassischem Firmenkunden-Banking und Einlagengeschäft. Außerdem bieten wir umfassende Lösungen für das Kautionsmanagement, das branchenübergreifende Management und die Optimierung von Zahlungs- und weiterführenden Bearbeitungsprozessen.
Aareal Bank AG
Marktführer im Bereich Zahlungsverkehrsverfahren für die Wohnungswirtschaft; Prozessoptimierer im Massenzahlungsverkehr, auch für die Energiewirtschaft
Produkte und Leistungsangebote
Zahlungsverkehrs- und Prozessoptimierung durch Integration in die IT der Kunden
Geldanlagen und Finanzierungen
Immobilienberatung
Geschäftsmodellorientierte Kontoführungsprodukte
Lösungen zur Branchenvernetzung
Aareal First Financial Solutions AG
Entwicklung und Umsetzung der Zahlungsverkehrslösungen für die Aareal Bank
Produkte und Leistungsangebote
Die Aareal First Financial AG im Internet
Deutsche Bau- und Grundstücks-AG
Bundesweit agierender Spezialdienstleister für Immobilien-Management für institutionelle und private Investoren und den Bund
Produkte und Leistungsangebote
Property Management
Vermietungsleistungen
Consulting und Vermarktung
Technisches Objektmanagement
Wohnungseigentumsverwaltung
Die Deutsche Bau- und Grundstücks-AG im Internet
plusForta GmbH
Auf Versicherungsprodukte für die Immobilienwirtschaft spezialisierter, marktführender Vermittler für Mietkautionsbürgschaften in Deutschland
Produkte und Leistungsangebote
Marktführender Anbieter von privaten und gewerblichen Mietkautionsbürgschaften in Deutschland
Mietausfallmanagement und -versicherungen für Vermieter
Spezialist für die Planung und Umsetzung von Online-Projekten sowie für digitale Vertriebsprozesse mit Blick auf Lösungen für den Versicherungs- und Finanzbereich
Die plusForta GmbH im Internet
Aareon
Unsere Tochtergesellschaft Aareon, führender Anbieter von ERP-Software und digitalen Lösungen für die europäische Immobilienwirtschaft und ihre Partner, bildet das dritte Geschäftssegment. Sie digitalisiert die Immobilienwirtschaft mit nutzerorientierten Software-Lösungen. Diese vereinfachen und automatisieren Prozesse, unterstützen nachhaltiges und energieeffizientes Handeln und vernetzen die Prozessbeteiligten. Die Aareon Gruppe verfolgt eine internationale Wachstumsstrategie und ist international mit Standorten in der DACH-Region, Finnland, Frankreich, Großbritannien, den Niederlanden, Norwegen und Schweden vertreten. In Rumänien ist Aareon mit einer Entwicklungsgesell­schaft tätig.
Aareon AG
Führender Anbieter von ERP-Software und digitalen Lösungen für die europäische Immobilienwirtschaft und ihre Partner
Produkte und Leistungsangebote
Das integrierte digitale Ökosystem Aareon Smart World vernetzt Immobilienunternehmen bzw. deren Mitarbeiter über verschiedene digitale Lösungen mit Kunden, Geschäftspartnern sowie technischer Geräteausstattung in Wohnungen und Gebäuden. So lässt sich das komplexe Beziehungsgefüge einfacher und effizienter steuern.
Software als Service aus der exklusiven Aareon Cloud sowie weitere Leistungen aus dem zertifizierten Aareon Rechenzentrum
Branchenspezifische Beratungsleistungen
Länderspezifische ERP-Lösungen
Digitale Lösungen
Standorte der Aareal Bank AG