Compensation and benefits

Experience more
Our employees' good ideas and hard work are what make us successful. We support you consistently with a package combining an attractive compensation model with fringe benefits and other advantages.
Compensation and more
As a responsible employer, we want to offer you compensation solutions and benefits that add value and that help you with your many different tasks within your family. That is why the Bank provides you with a broad range of practical support services.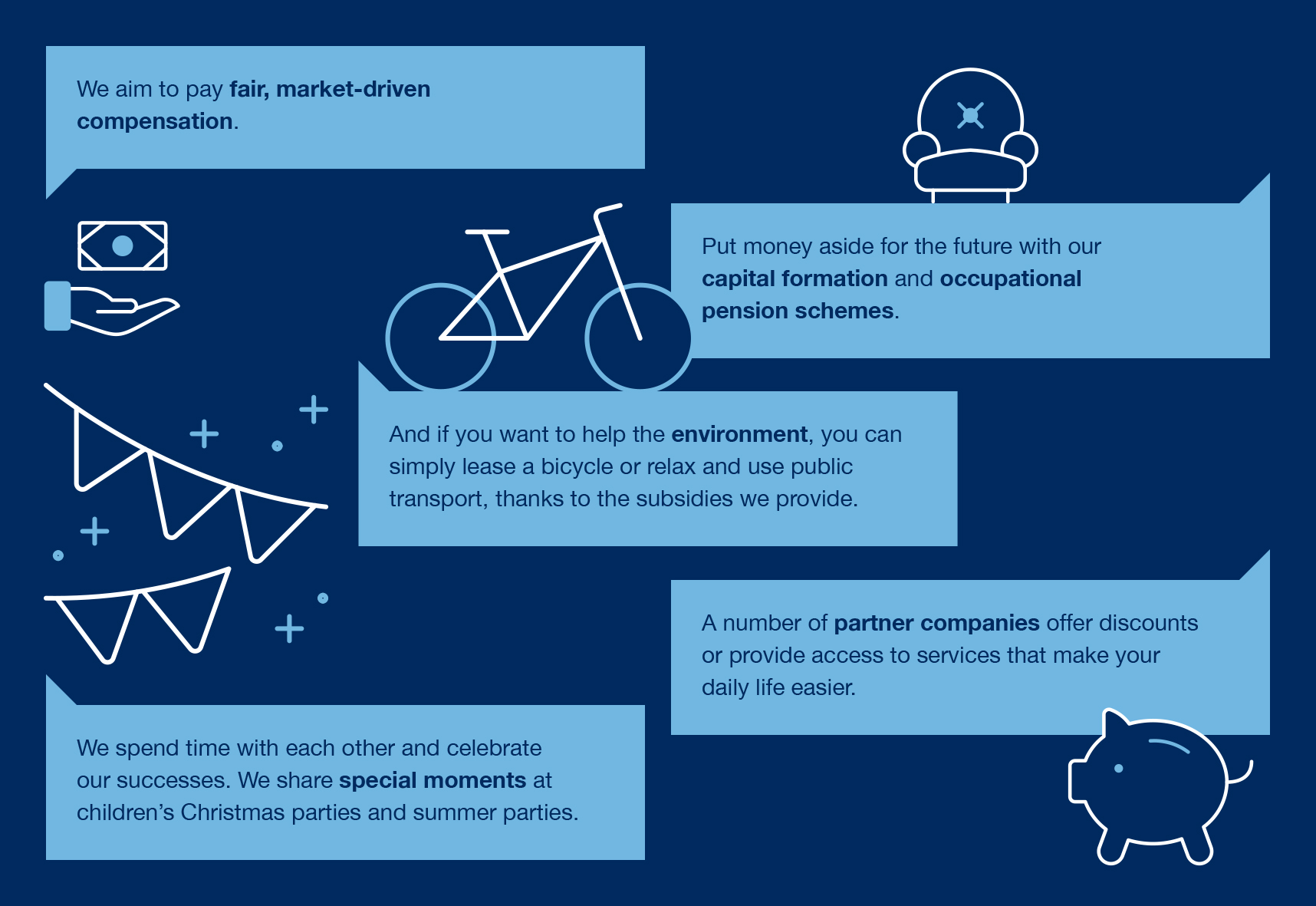 Worklife today – supporting your private and family life
We want to help you meet all your different family responsibilities as far as possible. And we have the right offerings for all the different stages in your life.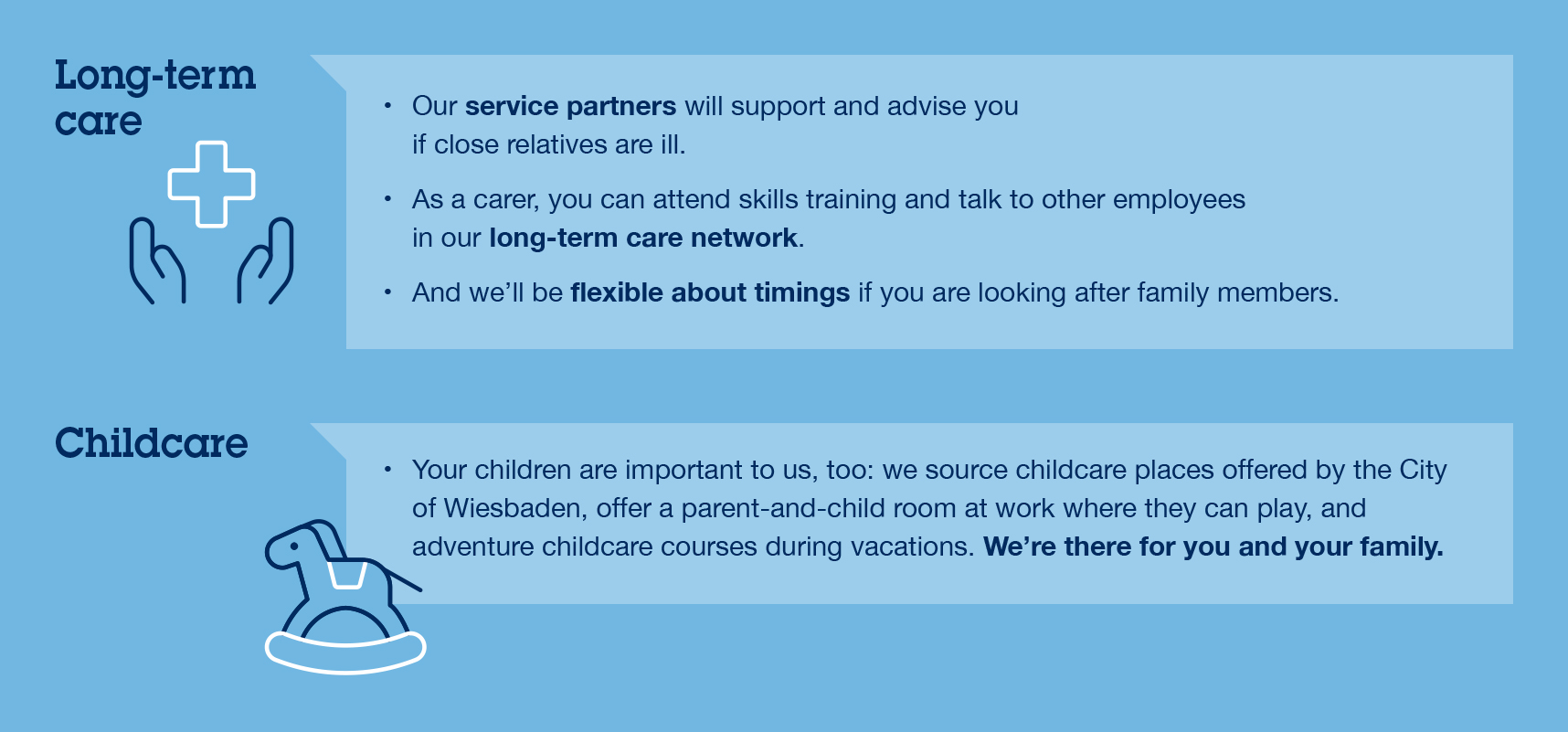 A focus on corporate health management
Aareal Bank offers you a comprehensive range of healthcare benefits and services ‒ because if you don't have your health, you have very little. Our well-being offering ranges from prevention through advisory services down to specific initiatives. It also includes the ability to switch off and consciously take a break in our coffee bar or on the terrace outside our canteen. Feel free to take advantage of the offerings that boost your health and well-being.