Current and future school leavers

Your first job: the ideal start to your journey
When you're just starting work it's particularly important to learn through close contact and feedback, grow by doing new things and expand your horizons. If this is just what you're looking for, we should get to know each other!
We'll involve you in concrete tasks and projects right from the start, and our vocational trainers will monitor your progress and support you. By working together with colleagues, you'll gain insights into the tasks and development opportunities that await you at Aareal Bank. What is more, you'll have the best possible mix of theory and practice. You will also combine academic and practical knowledge in our vocational training and study programmes. The focus here is on the highest possible professional standards, individual supervision and goal-driven support. All things that give you a decisive advantage.
Vocational training as an IT specialist – application development
This vocational training course is unique! Our partner, DXC Technology, brings together vocational trainees from different companies, specialisations and sectors – and in most cases they attend the seminars run by the DXC Academy together, too. In other words, you won't just learn from us within the Company, at technical college, or at DXC Academy's seminars ‒ you'll also learn by sharing information in a group. The topics awaiting you are many and varied, from customer requirements analysis through design and modelling down to implementing the software itself.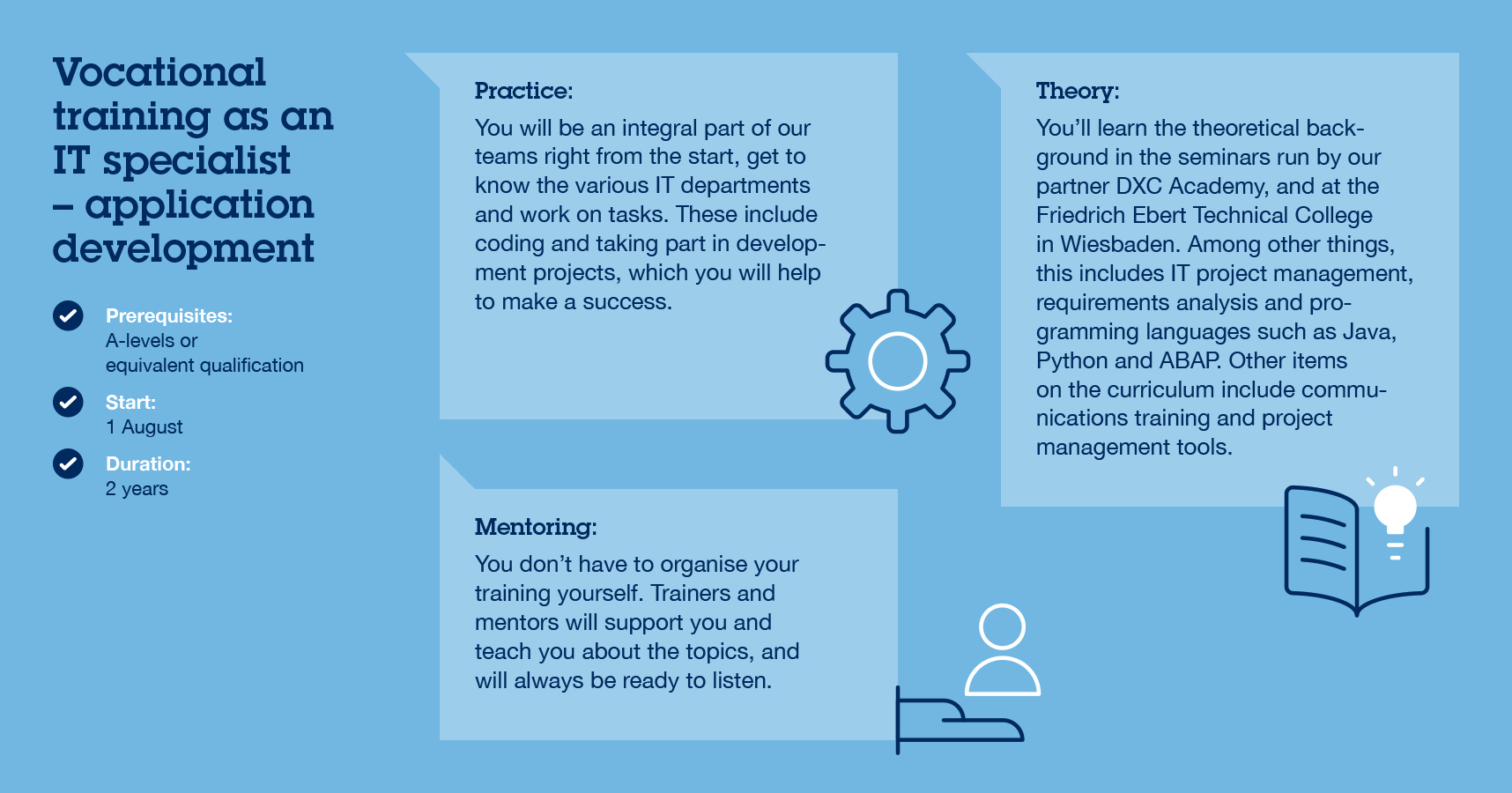 Dual-track degree courses
The all-round solution for starting your career: studying business IT with a focus on application development or doing a dual-track degree in business studies and banking lets you combine theory and practice, and pursue exciting topics. You can get to know the world of work in detail, experience what it means to be part of a real team, work together with experienced professionals and receive support whenever you need it. All in all the perfect foundation for your future career.