Property Investment Consulting

Real Estate Investment Advisory
Real Estate Investment Advisory is a specialist team of Aareal Bank AG. It offers independent strategic consulting and operational process management for the development and realization of real estate assets, mainly in the area of investment and disinvestment for different real estate asset classes.
Our consulting approach is characterized by a personal and holistic solution orientation, which focuses on the individual situation and the needs of our clients as well as the real estate under consideration.
The details are important
The added value of our approach lies in the operational process control with an eye for details. We invest in thorough and diligent preparation to save time, money and resources for all involved at the end of a mandate. In this way, optimum results can be achieved, as experience has shown that uncompromising standards of quality and respectability prevail.
We are happy to measure ourselves against this goal.
Take advantage of our experience and flexibility
Our top priority is to build long-term and stable client relationships on a partnership level. This only works with clearly communicated realistic assessments and goals.
We see ourselves as the sole representative of our client and focus our work at any time on discretion, seriousness, reliability and transparent and responsible action.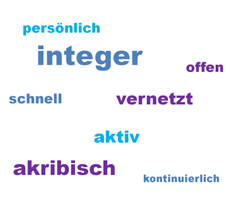 Our personal contact persons take responsibility and support you with words and deeds.
Acting is more effective for us than reacting, so we always work meticulously and pay attention to details. As real estate specialists, we know that poor preparation leads to inadequate results.
Through our specialists and our up to date market research, we are always aware of market developments and participants & nbsp; informed. Tailored concepts and speeches are guaranteed.