Career development opportunities

Keeping abreast of developments with challenging tasks
We work in a dynamic field, which is why we focus on networking and targeted employee development. This includes discovering new tasks and skills. We offer a wide range of opportunities, from management and expert track positions through new roles within your own or a different division. And we'll give you the support you need and always keep sight of your potential.

Take charge of your own development
It goes without saying that we also take our slogan ‒ "For a bank, we're really different" ‒ very seriously when it comes to your professional development. With us, there are career opportunities for both managers and experts. This is part of our DNA as an organisation made up of experts. The low turnover rate among our colleagues suggests that we doing something really different.
We are all different and learn in different ways. That's why everyone deserves personalised development options and learning paths. This also includes taking charge of our own development. This is why we give you responsibility for a wide range of tasks, let you try new things and allow you to manage your continuing education based on your interests, skills and strengths.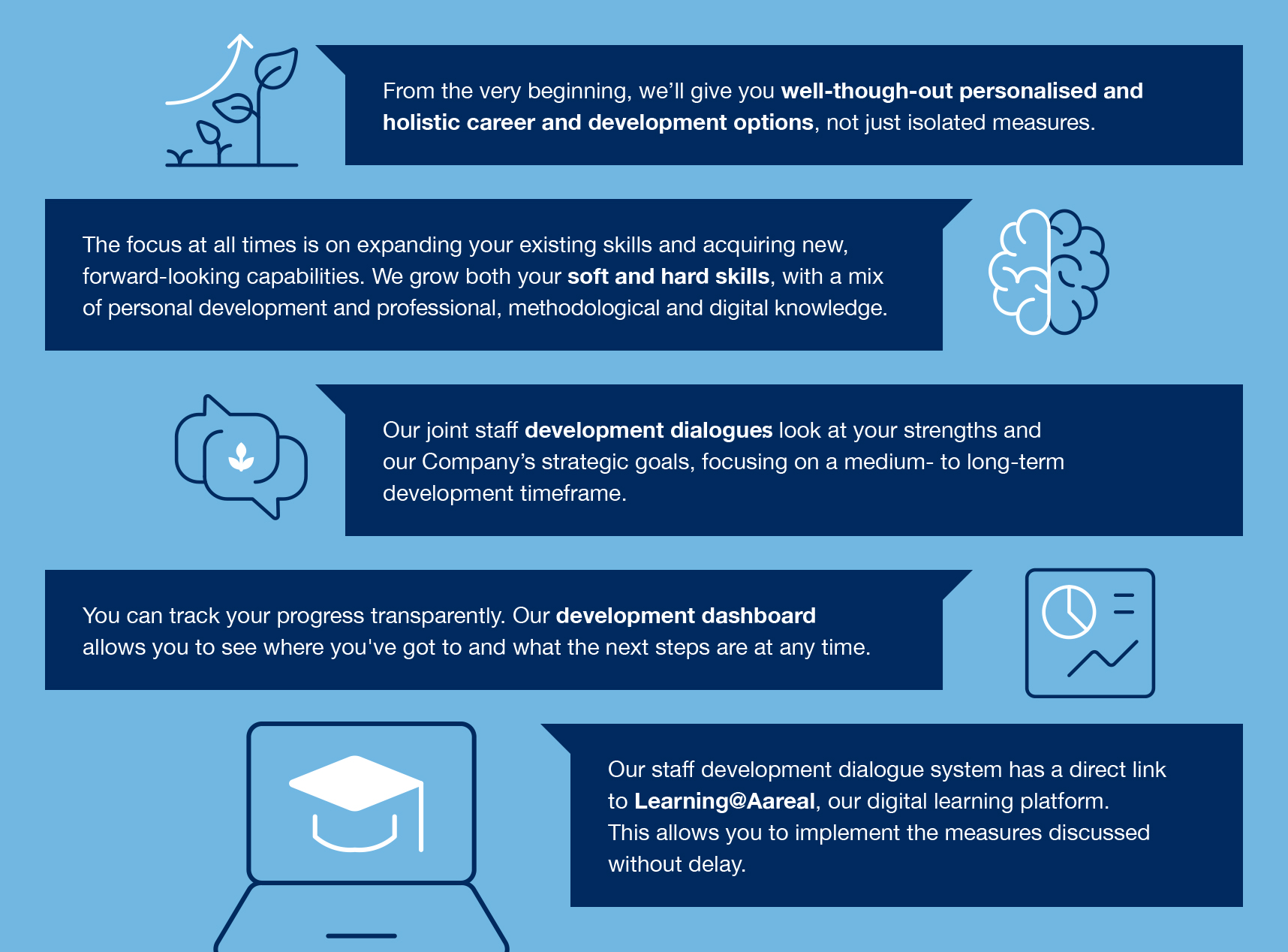 Strengthen your professional and personal skills with Learning@Aareal
A bank that can grow its clients' business with customised finance can also boost your career. We give you both freedom and a lot of guidance, allowing you to continuously enhance your own knowledge. Our Learning@Aareal programme allows you to select your own learning paths, systematically expand your soft and hard skills, and enhance your qualifications as needed. Self-guided learning allows you to acquire new skills and gain new experience.