Your next steps

A really different start
If you apply to us, we want to get to know each other properly and to give you an overview of the Bank and of why we're really different. One thing we can say up front is that the process will go really quickly. Because we believe in good personal working relationships. This is how we work every day, and it comes naturally to us.
You'll meet a number of different people in the course of your application and develop a good feeling for Aareal Bank as an employer. To ensure this continues once you've joined, our onboarding programme helps you hit the ground running.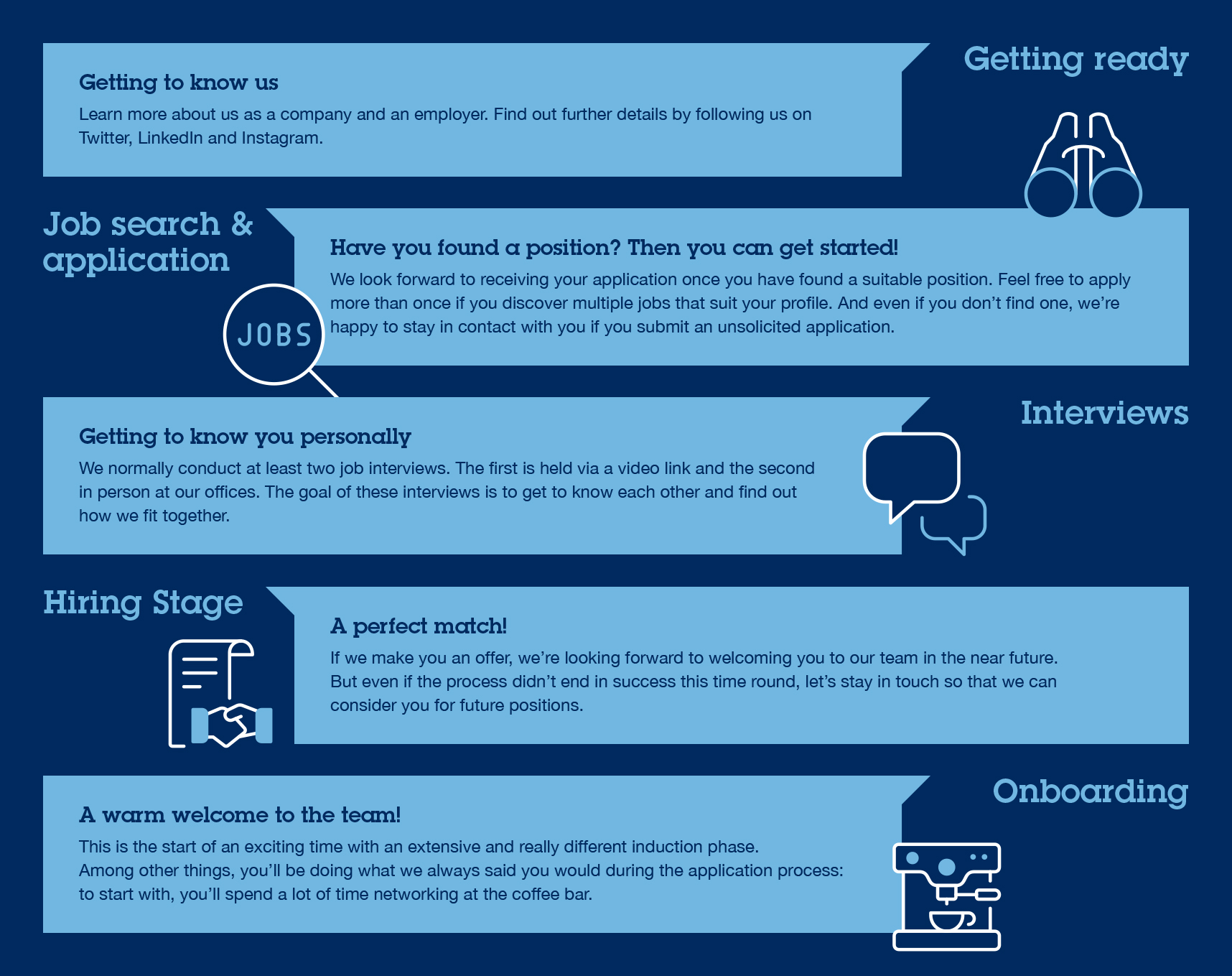 Stay in touch!
We are always on the lookout for talented colleagues, but we don't always have the right position for them. Nevertheless, we'd like to get to know you and to stay in touch. Simply send us an unsolicited application and we'll get back to you to show you how we could use your skills in future.