Current and future graduates

We give you the freedom to be successful
You'll find we're more than a bank. We have a diverse, open and engaging corporate culture that puts people at the heart of things. And we're focused on creating the future together: in banking and IT, for our property industry clients and for related sectors. You'll get to know every inch of our business, will be involved in what needs to be done and get the chance to constantly expand your skills. And with the wide range of topics we cover, you'll have exciting opportunities to contribute and implement your own ideas. For us, no two days are ever the same.
Recent graduates
What next now you've finished your studies? As a trainee, you'll be part of the action right from the start, will learn about different divisions and different issues. How will you benefit? You'll develop a broad base of professional expertise and personal skills, and can grow your strengths across the board ‒ the perfect foundation for your career with us after that. However, if you want to specialise in one area straight away we offer another route: you can apply for an entry-level position straight after finishing your studies.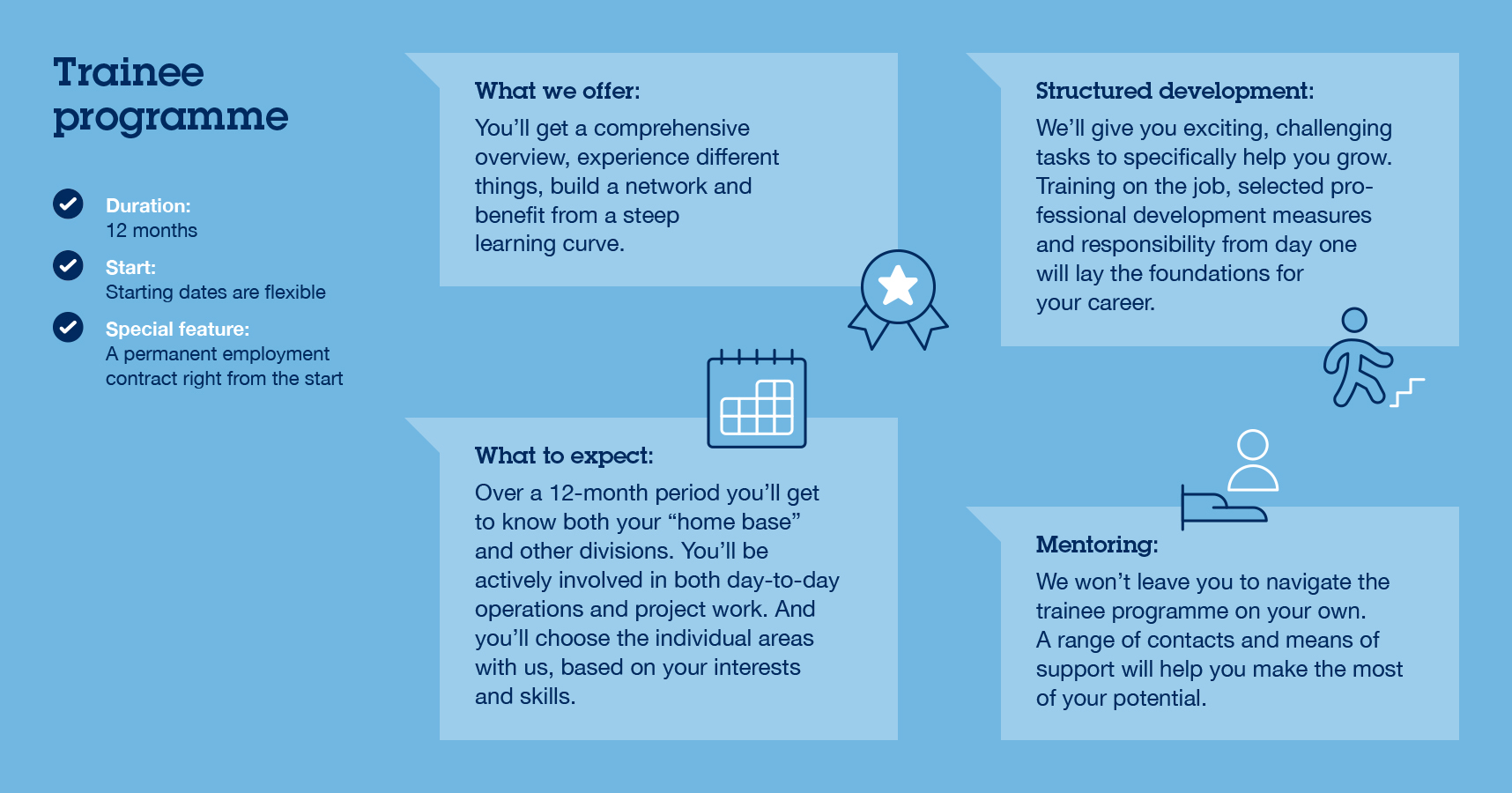 Getting to know the world of work as a student
Tired of being stuck in an ivory tower all the time? Join us and to get to know the world of work, gain hands-on experience and find out what really interests you in practice. You will learn a lot, expand your skills and make useful contacts. We'll help you gain a rounded impression and to start your career from a position of strength and with a clearer view of the future.